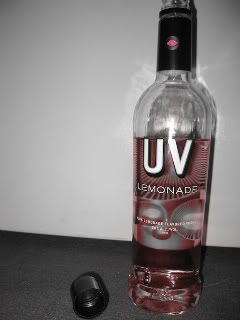 *Names were changed to protect the privacy of the storyteller
 
            It is pretty safe to say that we all have hooked up with someone during an inappropriate time under some of the most awkward circumstances. Upon asking ourselves how we got in a particular situation, the only answer we can give is, "I have no idea, it just happened."
            This was the same answer Daniel Roberts gave when asked how he found himself in his most sticky hook-up situation.
            "It all started when Stacey, my girlfriend at the time, invited her best friend Rachel and her boyfriend Tom and I over to her house," said Roberts. "Her parents were gone for the weekend and her brother was away at college."
            Parents gone and an empty house should have been the perfect atmosphere for getting in the mood right? Unfortunately, Roberts could not have been more wrong. As things began to get hot and heavy, all four of them were immediately taken back to reality as they heard the front door open.
            "I guess my ex-girlfriend's brother decided to come home that weekend," said Roberts. "Turns out, he brought back his stuff along with a bunch of his friends for a party he was going to throw that night."
            Terrified of her brother finding out and snitching to their parents that she and Rachel had been hooking up in the house while her parents were away, she did the only rational thing to do in this situation; shove the guys in her parents' bathroom. Scared out of their minds, Stacey and Rachel forced Roberts and Tom into the nicely decorated but small bathroom in her parents room.
            "Stacey told us to stay in the bathroom until her brother's party was over and then they would come and get us afterwards," said Roberts. "Then, they both gave us a bottle of liquor to keep us occupied."
            As minutes turned into hours, Roberts and Tom began to heavily drink together in the tiny confined space they were being held captive in. Soon enough, Roberts and Tom had talked about anything and everything from their girlfriends, political beliefs, and their favorite Pokémon. As a result of being forced in this peculiar situation of male bonding, Roberts and Tom became fairly good friends.
            Twelve hours later and an entire bottle of liquor finished, Roberts and Tom came stumbling out the bathroom door when Stacey and Rachel informed them that the party was over, her brother's friends were gone, and her brother was sound asleep.
            Completely drunk and breathing fresh air for the first time in 12 hours, Roberts and Tom picked up right where they left off with their girlfriends.
            "After all that, I would say it was a good night," said Roberts. "I got drunk, hooked up with my girlfriend at the time and made a new buddy."
 
 
            
You Might Also Like...