Strong Women: May We Raise Them
                                                                            "Here's to strong women may we know them. May we be them. May we raise them."
Everyone has seen this quote before. We all hope to be strong and to surround ourselves with other women who empower us and bring us up. But what about the ones raising us to be those strong women? 
The women who raise us to be strong women deserve all of the praise... at least I know the one who raised me does. She is one of the strongest and gentlest women I have ever met.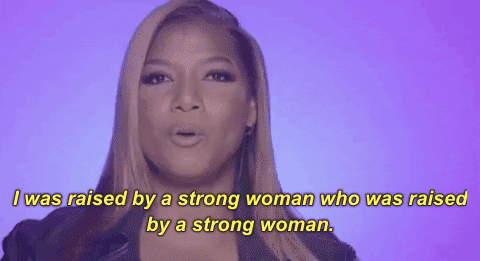 My mother always pointed out strong characters in movies to me. For example, I was obsessed with Legally Blonde and Sweet Home Alabama from the word go. When I was younger, my grandma gave my mom a set of books about parenting the "strong willed child" and my mother was baffled that people thought maybe she should curb my strong-will and calm me down.
I was determined to do big things in my life... it just depended on the week as to what those big things were going to be. My mom never once told me, "Kaitlyn be more realistic." Not even when I told her that I was going to be crime scene investigator (even though I can't do anything more than VERY little blood). Anytime I was sick or hurt she was always there waiting with kisses and band aids and whatever I needed. She'd be right there telling me that I was going to be alright no matter how deep the cut was. I still believe I can do anything I put my full heart into regardless of what that task is.
My dad of course played a part in my strength, but on different levels. I have never once felt like I should sit down and let a man speak over me. I don't plan on starting doing it anytime soon either. 
"Your voice matters, Nanna. You matter. Don't let someone tell you you don't." I was lucky enough to never live in a home where I was told a woman's place is not to be quiet or stay in the kitchen. If you ask me, a woman's place could be in the House, but also the Senate...but that's another article entirely. 
My mom just thought she was doing what a mom does: taking care of her kid. Instead, she was raising me to be a strong woman. I am now 21 years old and a strong woman in my own right, and I owe that to her. So good luck and god speed to raising strong women and being the next generation of strong, independent, intelligent, beautiful women.
Here's to all you fierce a** momma bears out there grinding to raise their own little strong woman. 
Sources: