A member of our very own HCAppState team, Morgan Jones, has recently become the campus ambassador for an adorable online clothing store, E's Closet Boutique! Here's what she has to say about escloset.com, fashion, and promoting the brand on ASU's campus.


 
Q: So, tell me about escloset.com!
A: Escloset.com is an online boutique for shopaholics on a budget. It's a very trendy, bold, ever-changing place to shop to find amazing outfits to wear for any occasion- tailgates, date nights, parties, class, brunch with the girls- and best of all, everything is under $50!
 
Q: What made you interested in becoming a campus ambassador for E's Closet Boutique?
A: After falling in love with the clothes on the website and seeing how affordable and amazing they all were, I knew I needed to spread the word to all of my friends. Boutique clothing these days is so pricey, and after seeing an ad for the team needing campus representatives, I knew it was a sign! Every college girl should be able to update her wardrobe without breaking the bank. That's why I wanted to be a part of the ambassador team!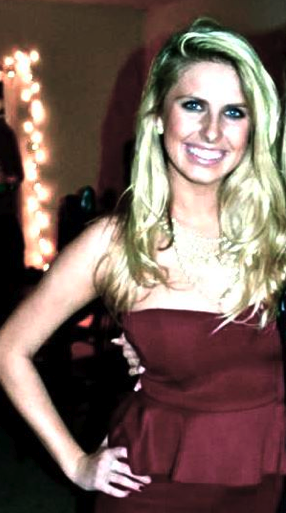 Q: What does being a campus ambassador include?
A: Being a campus ambassador for E's Closet Boutique involves spreading the word about the brand to as many people as possible and creating a positive image for the company…but honestly I am blessed to have this job. It isn't very hard to promote an amazing site with cute, affordable clothing and accessories!
 
Q: How would you describe the clothes on the site? 
A: The clothes on the site can honestly fit any personality type. It is constantly updated with different trends, patterns, and styles of clothing. Escloset.com features styles from boho chic, to girly-girl, to fashion forward, and everything in between! I would literally buy everything off of the site.
 
Q: What are some of the benefits of working with E's closet?
A: Along with getting a discount on all of my purchases off of the website (score), I am a part of a team of extremely talented marketing specialists. I have only been a member for a short amount of time, but the advice that I am already getting from the team for promoting products and making connections is extremely valuable to me. Everyone is also really helpful and energetic about selling the clothes! There is never a question left unanswered.
Pages
You Might Also Like...