Name: Jay Weaver
Age: 22
Year: Senior
Major: Psychology, Health Studies
Hometown: Boone, NC
 
Q: What is your favorite thing about Appalachian State University?
A:I would say that my favorite thing about ASU would have to be the location and atmosphere surrounding the town and university. The school has something to offer everyone, whether you want to be outdoors in the beauty of the Blue Ridge Mountains, or learn how to write computer programs. I feel like anyone can find his/her niche here.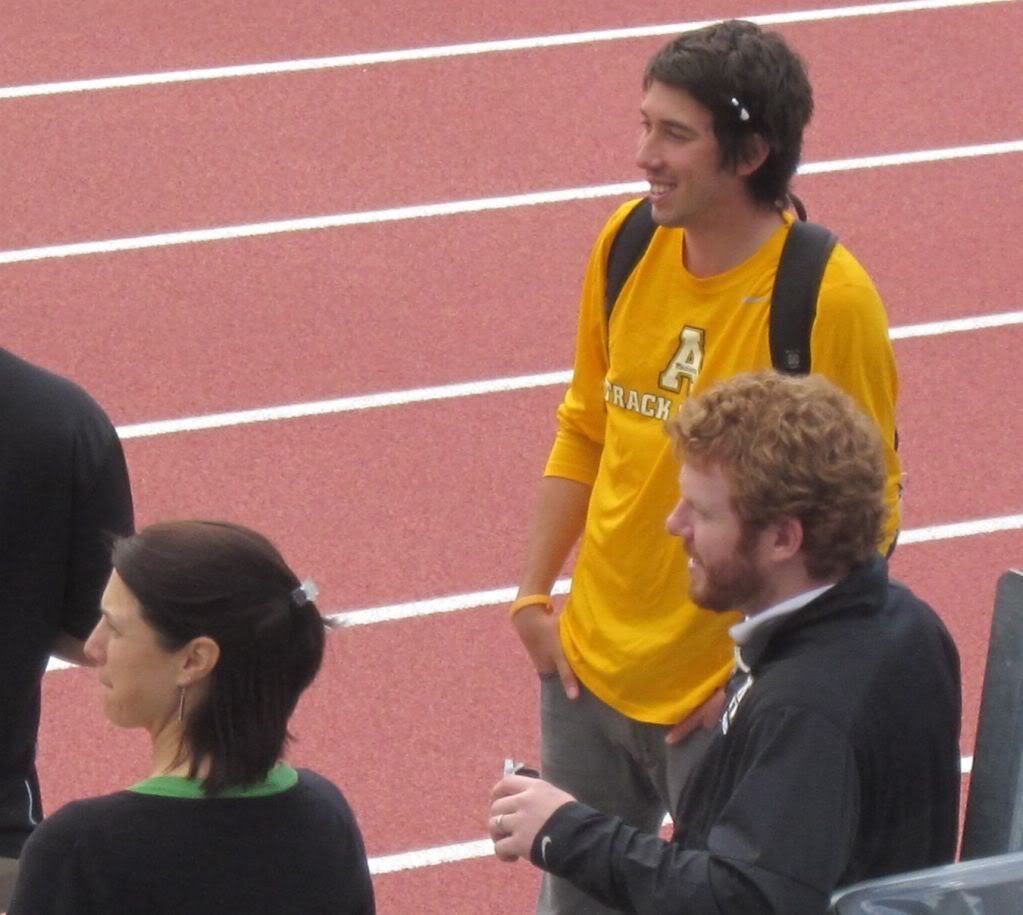 Q: How did you first get involved with the track team?
A:I first got involved with the track team as an athlete here and my love and passion for the sport has led me to coaching after my athletic career has ended.
 
Q: What does your involvement and responsibilities with the team include?
A:I help out wherever the other coaches need an extra hand, but I was fortunate enough to be able to work as a "direct assist" with the middle distance runners for both men and women.
 
Q: What are some other hobbies and interests that you have?
A:Soccer is another hobby and interest—I'm a big Bayern Munich fan. I also enjoy snowboarding and taking laps when I can with my brother Chase (whenever he's on the East Coast) and my buddy, JP Pardy, who owns Recess Rideshop here in Boone. I also enjoy floating down the river in the summer and cooking while listening to some Sam Cooke and Otis Redding.
 
Q: Are there any athletes that inspire you?
A: I would have to say first, Haile Gebrselassie and Steve Prefontaine, whose careers are either finished or coming to a close. The effort and heart they put into every race was pretty awe-inspiring. I also really enjoy watching Galen Rupp and Mo Farah run nowadays. On a more personal level, though, my friend, Brandon Hudgins, is also an inspiration after seeing his triumphs athletically after a potentially career-ending condition. Also, Bastian Schweinsteiger and Mesut Ozil inspire me when they're on the soccer field—and hopefully leading the German's to a win in the Euro Cup this summer. I would have to say I've always been a Lance Armstrong fan as well.
 
Q: What are your plans after college?
A:I'm currently in the process of looking and interviewing for other assistant coaching jobs around the country. I am also looking into getting my masters degree from the university that I end up having the privilege to continue my coaching career at.
 
Q: What words of advice do you have for those who are looking to become involved in athletics?
A:I would have to say, first, find something that makes you happy. Then try and determine what you want to get out of it, on any level. Then work and grow a little bit every day to try and step in a positive, forward direction towards those ambitions, find a supportive group of people who will help you with that growth and make connections with others that share your same interests or passions. And finally, I guess, remember that athletics is just something you do, and doesn't necessarily mean it's who you are.
You Might Also Like...