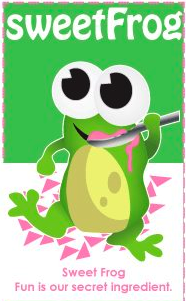 Have you ever heard of Sweet Frog? It's right near Wal-Mart, a little further down from Hokkaido, and let me tell you, it's the most delicious fro-yo in Boonetown!
 
Ever since Sweet Frog opened I have been a huge fan! I love that they want their customers to be a part of the experience and they're awesome about updating their Facebook and Twitter profiles with their current flavors. The prices are cheap, it's self serve, the frozen yogurt is the perfect taste and texture and you can pile your bowl with as many toppings as you'd like!
 
Their flavors range from Peach and Banana to Cheesecake and Cappuccino, and they have more toppings than you could ever imagine! Here are a few of my favorite combos: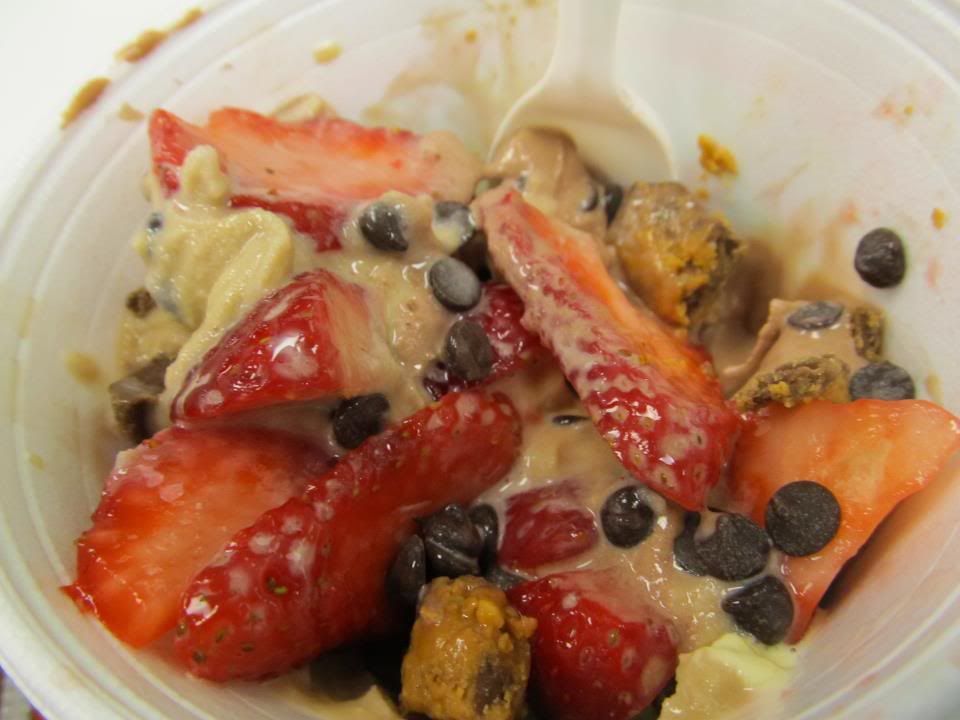 Chocolate PB&J Cake – Chocolate, Cake batter, Peanut Butter fro-yo topped with strawberries, chocolate chips, and Reese cups. So good!
 
Tropical Vacation – A little bit of Peach, Banana, Mango, Strawberry, and Original tart fro-yo topped with every single fruit available. Yummy!
 
Vanilla Mocha Latte – Chocolate, Cappuccino and Vanilla fro-yo topped with milk chocolate and white chocolate chips, and hot fudge for the true latte experience.
 
Is your mouth watering yet?
 
Well, lucky for you, this Saturday, Her Campus Appalachian State has paired with Sweet Frog for a promo night! Come in to Sweet Frog between 7 and 11pm, mention HCAppState at checkout, and you'll get 10% off of your fro-yo! How awesome is that?
 
We hope to see you there for a delicious treat, and make sure you invite your friends! 
You Might Also Like...