Appalachian State is home to a bunch of different styles. Hipster, preppy, gothic, classic - you name it, we've seen it. Check out these ladies who rocked their own hip looks on ASU's campus just yesterday!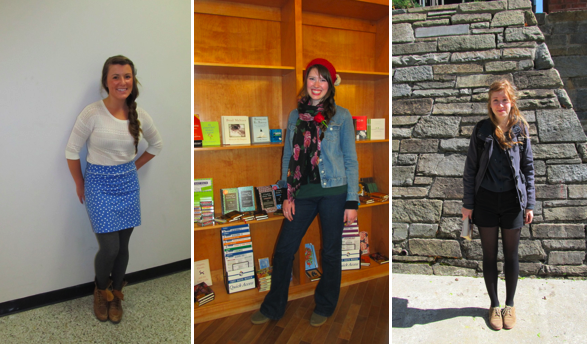 Maybe you also consider yourself a stylish person? Do your friends call you a fashionista or are you always late to class because you have to be rockin' the lastest trends?
 
Well, what you're about to read is going to be right up your alley!
 

Much to our delight, Her Campus.com is pairing up with Stylitics to launch the search for the "Most Stylish Campus" in America! Stylitics is a web based platform designed to help the fashionably inclined manage their style. Stylitics lets members of their site create a personalized profile to help showcase their very own, unique looks. On your profile you describe your style for the day, list your style icons, display your favorite purchases, and so much more. The site also allows you to upload a virtual wardrobe on the web!
To win this contest, students of ASU (and the other participating schools) must create style profiles, recognize Appalachian State University as their current school, and gain as many style points as possible. Style points are acquired by gathering followers and "likes" to your personal profile. You can promote your page however you want and through social media such as Facebook or Twitter by simply hashtagging with #stylishcampus.
 
The top 50 students with the most style points will win! Not only will they be awarded prizes from companies like Rent the Runway, Chloe + Isabel, and Starbucks, they will also be featured in a HerCampus.com look-book! On top of that, if we get ASU to win the "Most Stylish Campus" award, the 25 most stylish students will receive $50 gift cards to Lucky Brand Jeans! Who wouldn't want that?
 
Do you think Appalachian State has what it takes to win the title of "Most Stylish Campus" in America? Create a profile, stock up on style points, and we will find out!
 
 
You Might Also Like...