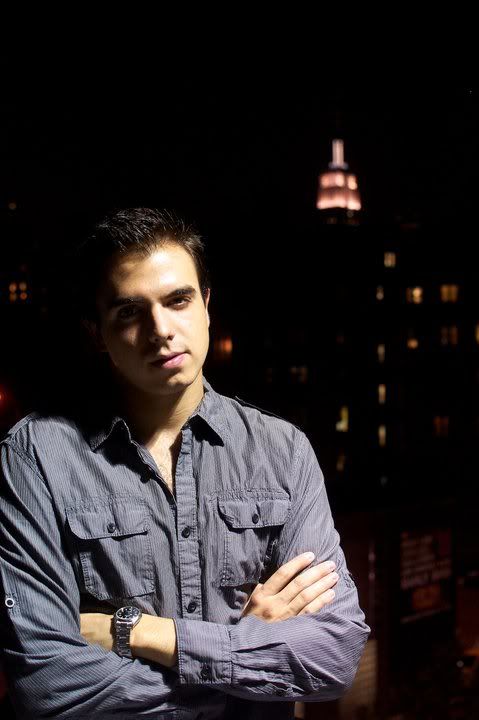 Name: Miguel Armaza
Year: Senior ('12)
Major: Finance
Hometown: I'm a Citizen of the World
Relationship status: Single
Twitter: @globalresident
Dream job: Host of a travelling show. I'm willing to take Anthony Bourdain's place when he retires.
Biggest fear: Being stuck in a single place my entire life. As Saint Augustine once said: The World is a book, and those who do not travel read only a page.
Interesting fact about you: I once created a Facebook page that got almost 3 millions fans.
3 things you can't live without: A comfortable pillow, frozen mango, and my bicycle.
Best AU moment: While studying for a test at 3AM, my friend and I decided to take a break and ended up biking around the monuments and iconic buildings of DC until 7 in the morning. We took the test two hours later and both got As.
Favorite place(s) in the world: Punta del Este, Uruguay for a summer vacation, Moscow during the fall, and New York for the rest.
What's the most romantic thing you've done for a girl?
At the time of my arrival to the US, I hadn't seen my close brother for almost two years. However, instead of visiting him first in one of the biggest and most dynamic cities of the country, I switched my landing destination and went to a small and remote southern town because my girlfriend at the time was temporarily there and I hadn't seen her in two months.
What do you look for in a girl?
Someone who's open minded, intelligent, informed about international events, and willing to try new things.
Best date you've ever been on?
Climbing the surrounding mountains of La Paz, Bolivia followed by a picnic at the top with wine and cheese.
You Might Also Like...