On Tuesday night, the Her Campus Alabama team and some of our fans gathered at Brown's Corner to attend the first annual Her Campus Alabama Fashion Show to support T-Town Paws. When I walked in at 7:15pm, I was a little late. Things had already gotten started: guests were surveying the T-town Paws table, the Sean Rivers Band was playing, and everyone was mingling while sipping on HCAs (Her Campus Alabama's signature mixed cocktail). Then Jessica Johnson, our fearless Editor-in-Chief, took the stage as MC to kick off the show.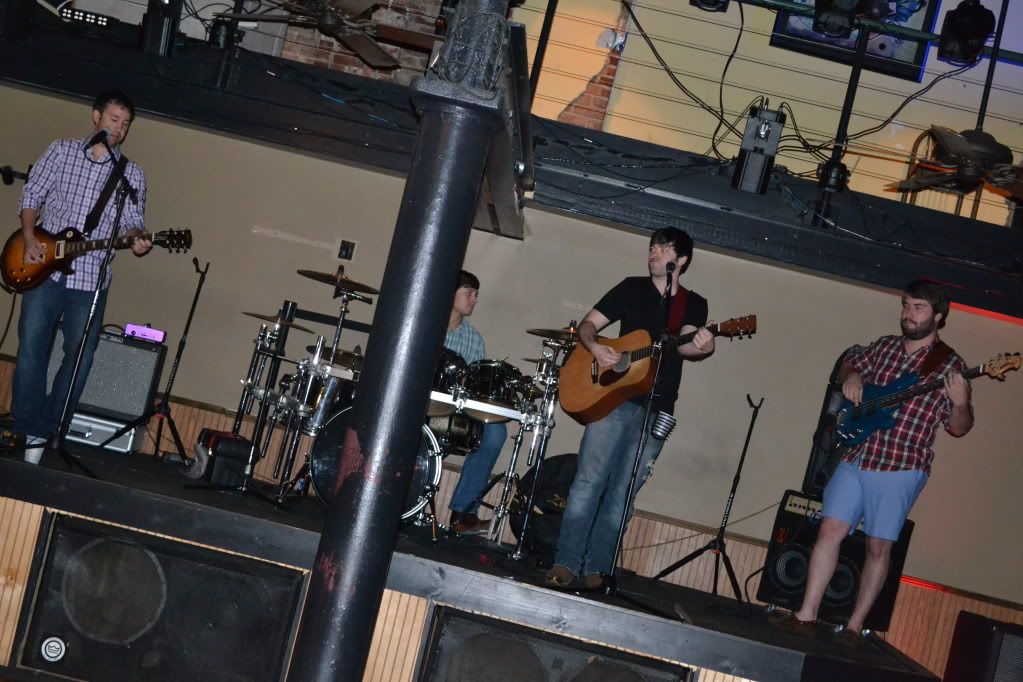 The models (the majority of whom are from UA's fashion department) were waiting upstairs for their turn to walk the runway, which began at the top of the stairs at Brown's Corner and circled round the entire bottom floor. Each model wore an outfit supplied by a local boutique and sported makeup looks done by Mary Kay representative Daphne Boswell. The boutiques included Ellie Crimson, Sassy Britches, Prose and Palaver and Runway.
With A-Day just around the corner, I went to the fashion show hoping to get an idea of what to wear and where to get it. I wasn't disappointed. The first two models to walk wore looks perfect for Saturday's A-Day Game. I was happy to see a large brim black sun hat being modeled. Not only did the hat look fabulous, wearing one will shield your face from the sun. The sun hat will always give me flashbacks to when my mother would force one onto my head for a day at the beach, which I hated. But now sun hats are cuter than ever. They look great and, since proper skin protection will always be in style, it's a win-win.
Both models wearing looks from Ellie Crimson were dressed in crimson. The first wore bright skinny jeans and the second wore a traditional crimson and black one shoulder dress. Prose and Palaver's gameday look was an adorable crimson polka dot top with high-waisted black bell bottoms, perfect vintage for A-Day. This speaks loads about what's hot right now: bright skinnys and high waists. Pair either with a light weight blouse, like the models were wearing, and you're good to go from day to night.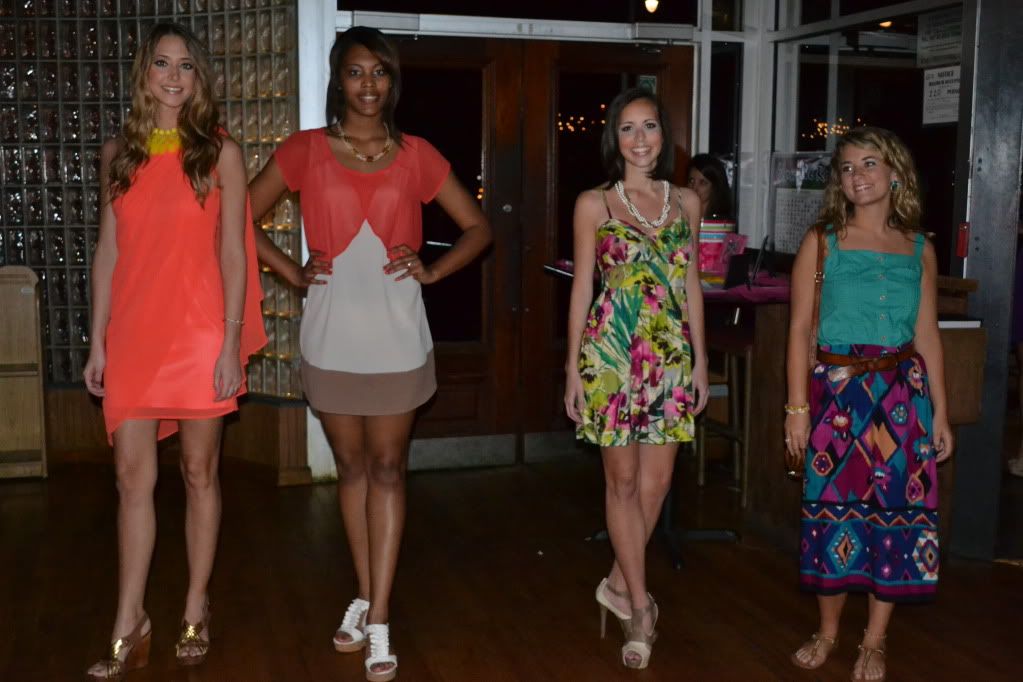 If you're not much a trend follow and enjoy developing your own style, you need to shop at one of the boutiques featured in the show. Prose and Palaver opened earlier this year and it's located on 6th street downtown near Sips 'N Strokes. At the show, I met Prose and Palaver owner Mandy Nelson and talked about the vintage store. Yes, Tuscaloosa finally has a real vintage store! Everything in the store is at least 20 years old. The store's own models showed off some of their pieces in beautifully put together outfits. My favorite of the looks was a printed high-low maxi skirt paired with leather accessories and a delicate top.
After the show, a little dancing to the Sean Rivers Band ensued until we called it a night. After all, it was a school night. All donations were given to T-Town Paws, the only no-kill animal shelter in Tuscaloosa. We call that a success!