On day 4 of our Contiki vacation it was time to say cheerio to London and bonjour to Paris! After listening to "London Bridge" by Fergie far too many times, we were all pretty pumped about heading to the City of Light.
Annie and I awoke bright and early after our 30-minute power nap and headed to breakfast with our bags in tow. In the middle of our meal we realized Stephanie was still sleeping! I quickly made a beeline to her room to wake her up. Fortunately, she got ready fast enough to make it on the bus at 7:30 A.M. on the dot - right on time!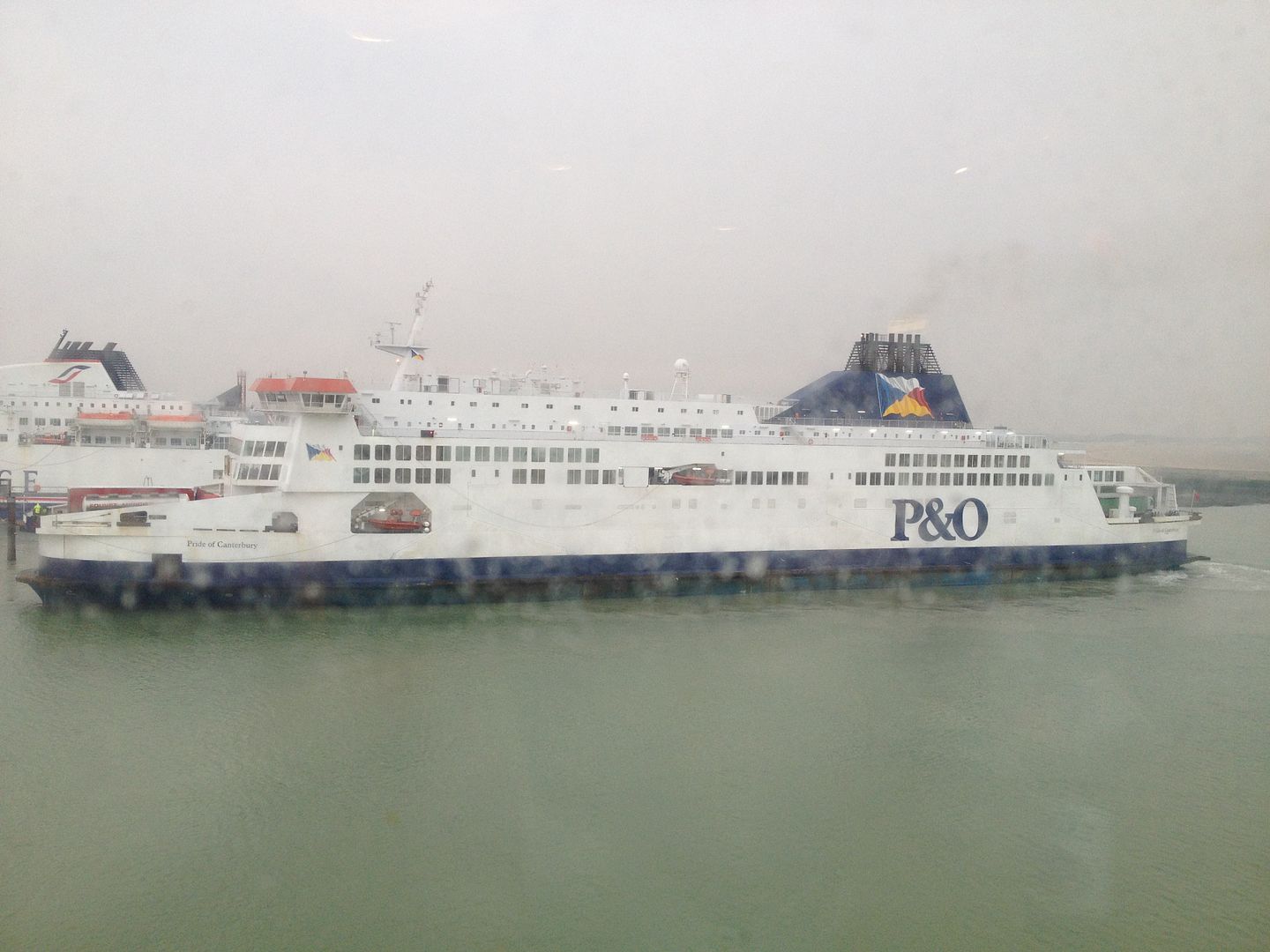 Since the Contiki bus couldn't exactly drive across the English Channel, we drove to the famous White Cliffs of Dover to catch a ferry.
For some reason (maybe it was the lack of sleep) I envisioned our group cramming into a tiny boat, wearing life vests and fighting seasickness. This was not at all the case. Instead, the Ferry was basically a giant commercial cruise ship. As soon as we boarded the Ferry, we embarked on a mission to find lunch. We passed tons of duty free shops (thank goodness, since we are all shopaholics!) and even a casino before we discovered the restaurant, which was amazing! After a relaxed lunch and a quick nap for Stephanie, we arrived in France. We got back on the bus, literally drove off the ferry, and made our way to our hotel in Paris.
As soon as we arrived at Hotel Kyriad, we quickly checked in and got ready for dinner. This was one of our included group dinners, and it was absolutely delicious. We enjoyed a green bean salad, roasted chicken with chips (fries), and a pear tart. After dinner, we got back on the Contiki bus and headed to the heart of the city to see the major sites all lit up!
We passed the Louvre, the Musée D'Orsay, the Sorbonne, the Opéra, and drove down the Champs Élysées to see the Arc de Triomphe. #StephanieWasSleeping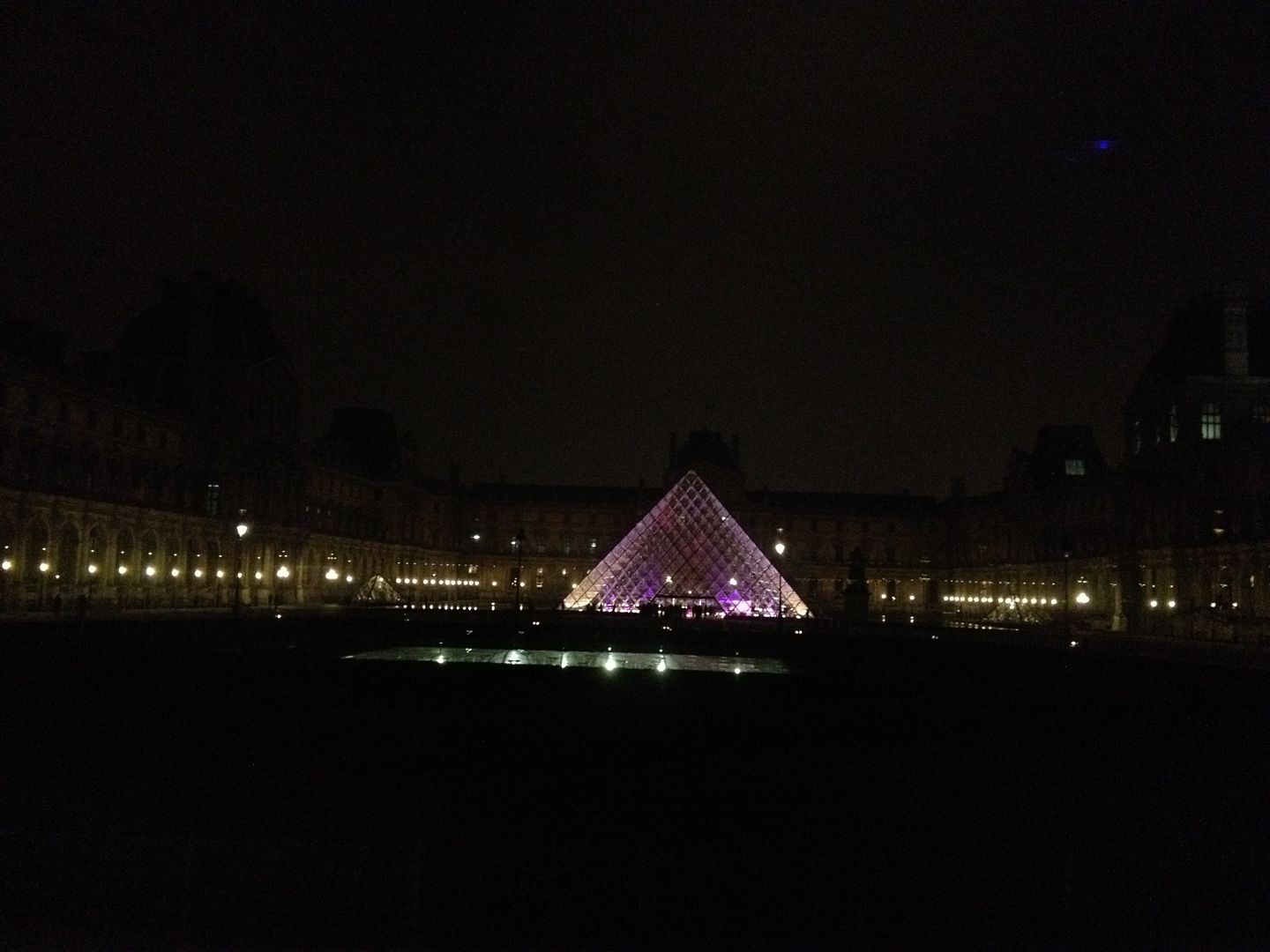 The famous glass pyramid entrance to the Louvre.
After snapping what seemed like 1,000 pictures, the bus picked up the pace a bit and Petula announced that she had a special surprise for us! A couple of minutes later, we arrived at this wide-open patio area with a stunning view of the Eiffel Tower. Next thing we knew, all 20,000 lights on the Eiffel Tower started sparkling. It was truly gorgeous!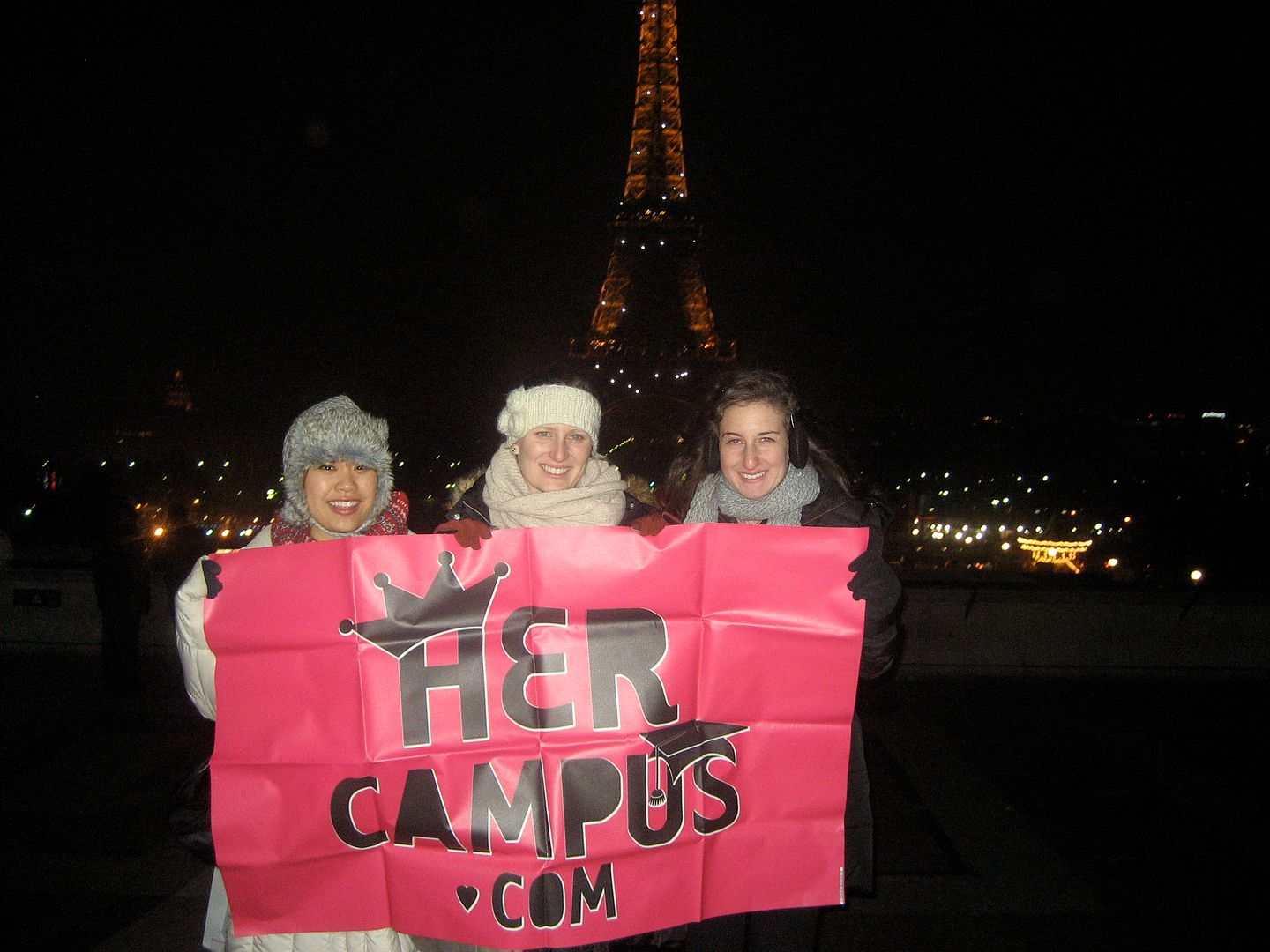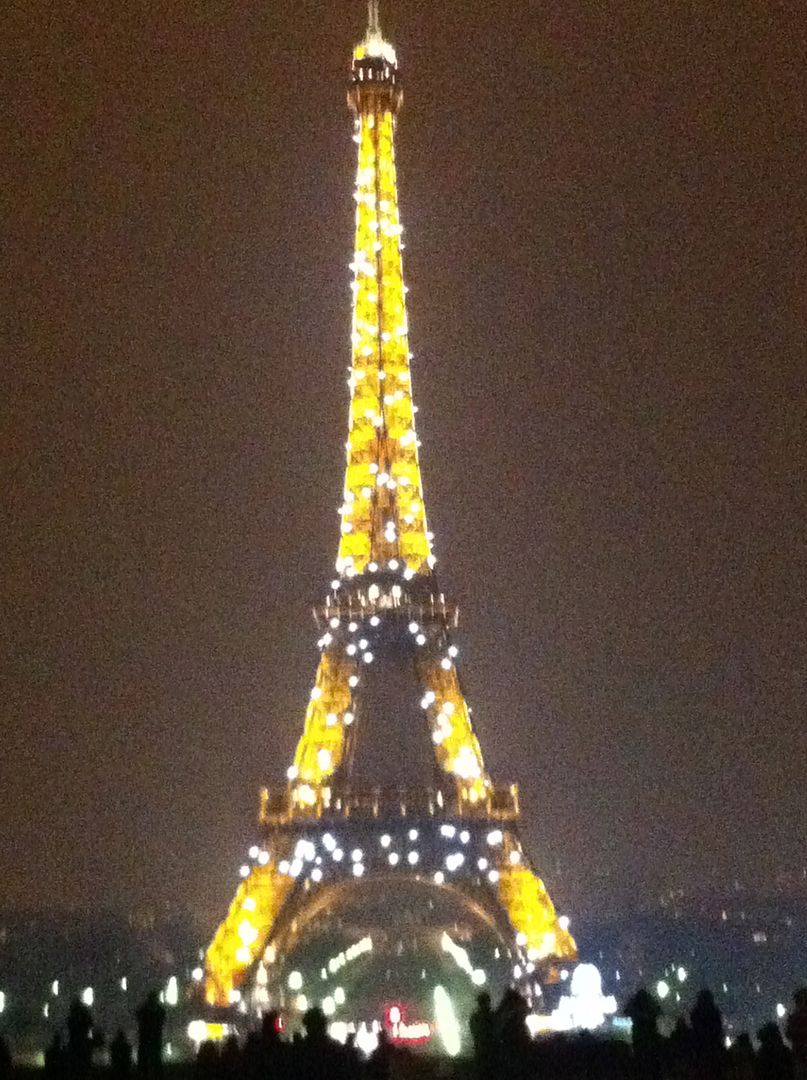 We then drove to Les Invalides, where Napoleon Bonaparte's tomb is located. We took a few photos of the building – it had a spectacular gold dome – and learned some interesting facts about Napoleon. Apparently someone from the United States actually owns his "royal gems". Yes, that's right, Napoleon was buried without his penis.
At this point on our night tour it was finally time to climb the Eiffel Tower! We were able to head up the tower without waiting in line (one of the many perks of group travel!). Since Stephanie, Annie, and I wanted to take the bus back to the hotel, we just went to the to the second level, but the views were still incredible. We took phenomenal photos, grabbed some hot chocolate with whipped cream to warm up, and ran back to the bus. Our new Australian friends Sammie and Arika joined us on the bus and we plugged in my iPhone to have a mini-dance party on our way home! All in all, Day 4 of our Contiki vacation was a great day.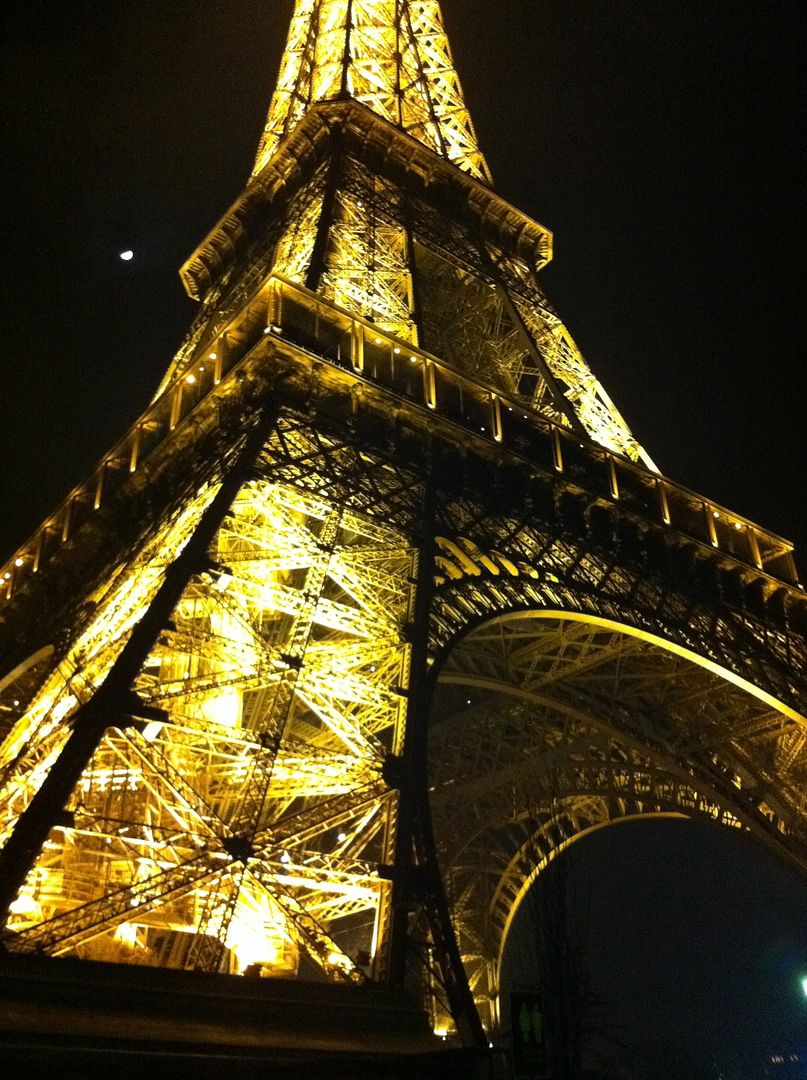 Want to win a FREE Contiki trip of your own? Enter our "Have Contiki, Will Travel" Contest! 
You Might Also Like...